When customers create their addresses in Pulse Commerce, you can specify whether the address type is a required or optional field. 
This setting is found under Settings > General Settings > Customer Address Location Type.  


You can also manually update this value for existing customers: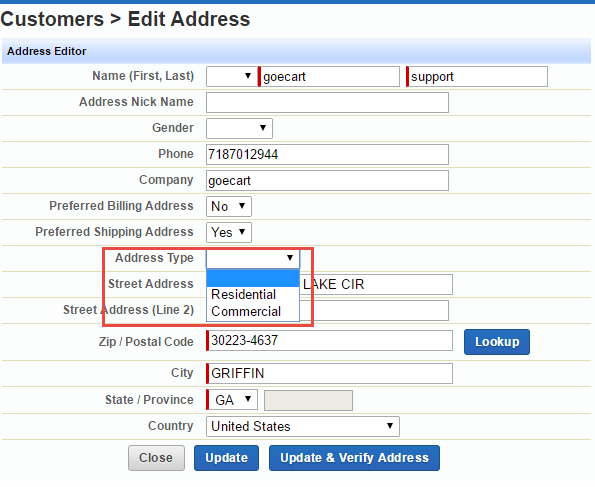 Note: During Onboarding, you can specify the default for treating addresses which have not specified address type.