If you need to adjust a SKU's commitments between orders you can use the Products > Reallocate Item Commitments section to adjust commitments.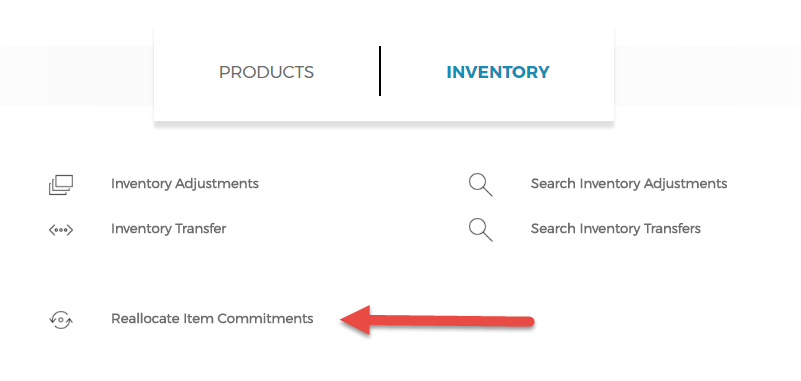 1. Select the location and SKU you will be making adjustments to.
2. The list will show you all sales orders that have the SKU committed. Select the orders you wish to adjust, then change the Qty. Committed.
This allows you to remove commitments from one order to apply them to another order.