Guided Navigation is a way to assist your customers in navigating through your categories by further narrowing their search criteria. By selecting values on the left, the customer will only see products in the category that meets the selected attribute, option, or other filter criteria.
You can access the Guided Navigation template configuration under Settings > Guided Navigation Settings:


Here you can create and edit templates for use on categories.
Here's what it looks like on the front end: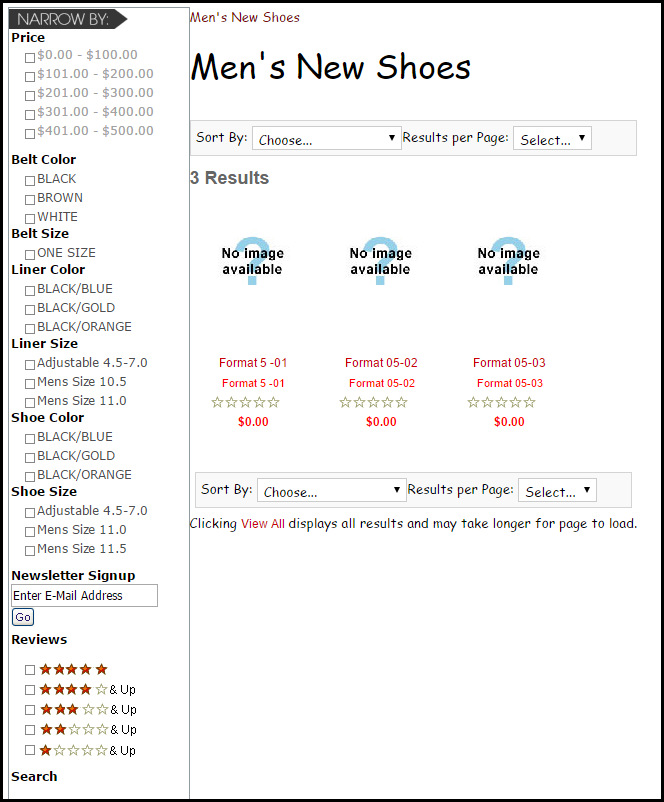 When editing a Navigation Template, you can add Product Options, Product Attributes, and a few additional features as filter criteria:



 
In order to add a product option or attribute, you will first have to add the class under the Products tab: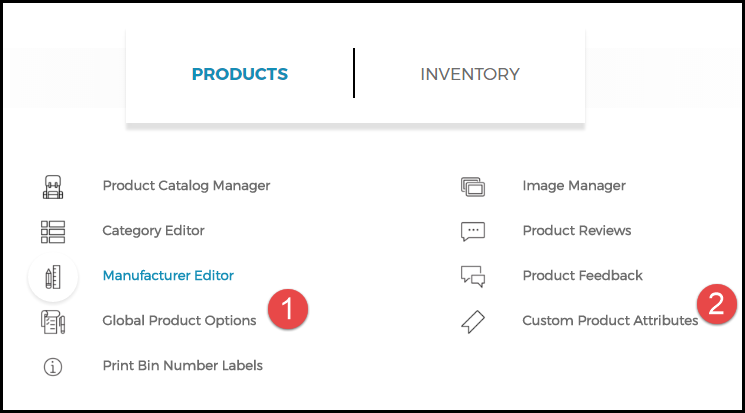 Note: The attributes and option classes are an exact match for products which have these settings. In order for an SKU to be affected by the category's guided navigation template, the SKU MUST have the relevant attribute or option.


Once you have the template created and edited, you need to assign it to a category. You can assign the same guided navigation template to as many categories as you desire.
Go to Products > Categories and Edit the category you want to adjust.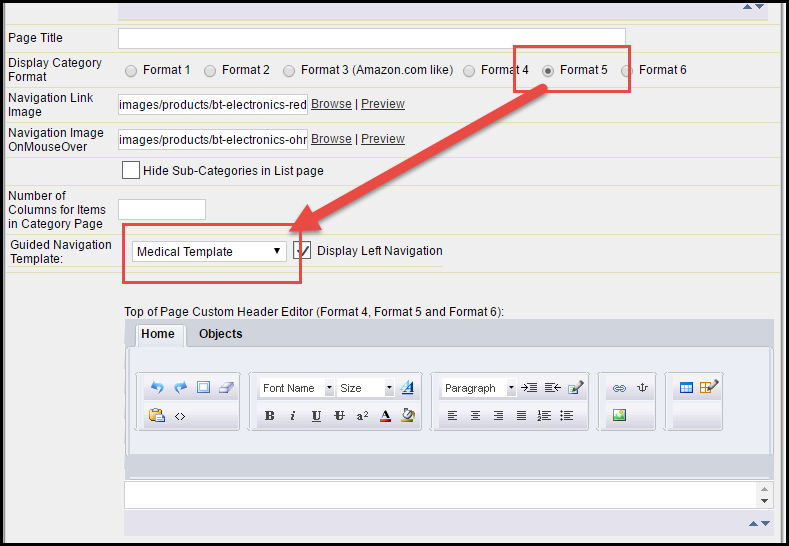 Ensure you are using Display Category Format 4 or 5, and select the Guided Navigation Template for this category.
Side Effects of using Guided Navigation
1. Since Guided Navigation caches content, if you make any changes to your products, these changes will not immediately appear on the categories with Guided Nav enabled. This caching takes place every 24h, but you can purge the cache manually to have the Guided Nav categories re-index immediately.
Go to Settings > Content Delivery Network (CDN), and select the categories you need purged.
2. Categories with Guided Navigation enabled will not show the category long description when viewed via mobile device.