Pulse's Enterprise Search indexes your site's products every 24 hours to provide rapid and manipulable results to your customers.
When customers search, the searched term is matched against your product's SKU, name, and any search keywords your products might have. 
The search uses Full match to compare the searched word to any and all of the product criteria. This means that it will look for an exact match for each key word used, displaying results for a complete direct match. If there is no exact match, it will look for an exact match for any key word. If there is no direct match, the system will try to match the searched term to existing words already in your product catalog. The system will pull the closest word with the heaviest association and display those results instead.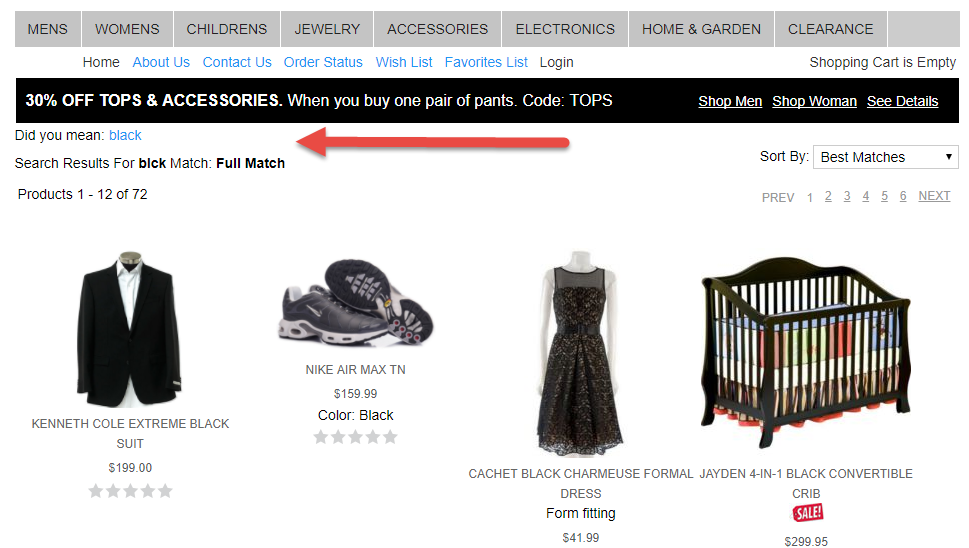 For example, if the customer searched for "blck", then if the phrase "blck" appears in any of your product names, SKUs, or search keywords, those products will be displayed. If there are no products that match this criteria, the system will think the customer had a typo, and look for the closest match it has cataloged. Here the system sees all the black keywords, and displays those results instead. if your catalog does not have a preponderance of black keywords and a plethora of woodwork keywords instead, the system may choose to show the results of "block" instead.