Order Tags are used to add searchable filters to orders.
Here are a few common examples of Order Tags:
Under Review
Waiting for Customer
Payment Problem
Waiting for Payment
Order tags can be assigned to orders so you can use the search filter to easily find them: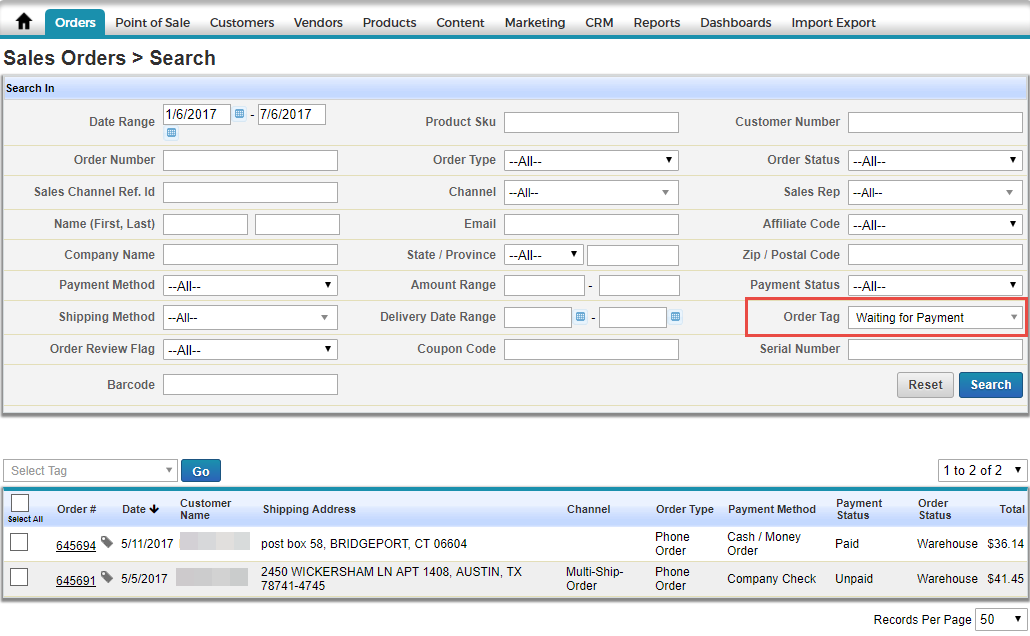 You can Edit a Sales Order to add or remove tags: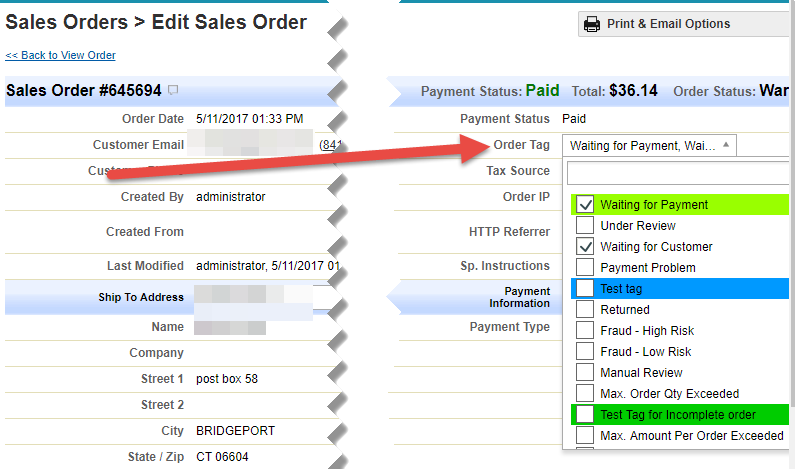 In a similar fashion, tags can also be assigned to Returns and Purchase Orders.

Tags are managed under Settings > Manage Tags. Here you can add, edit and remove all tags.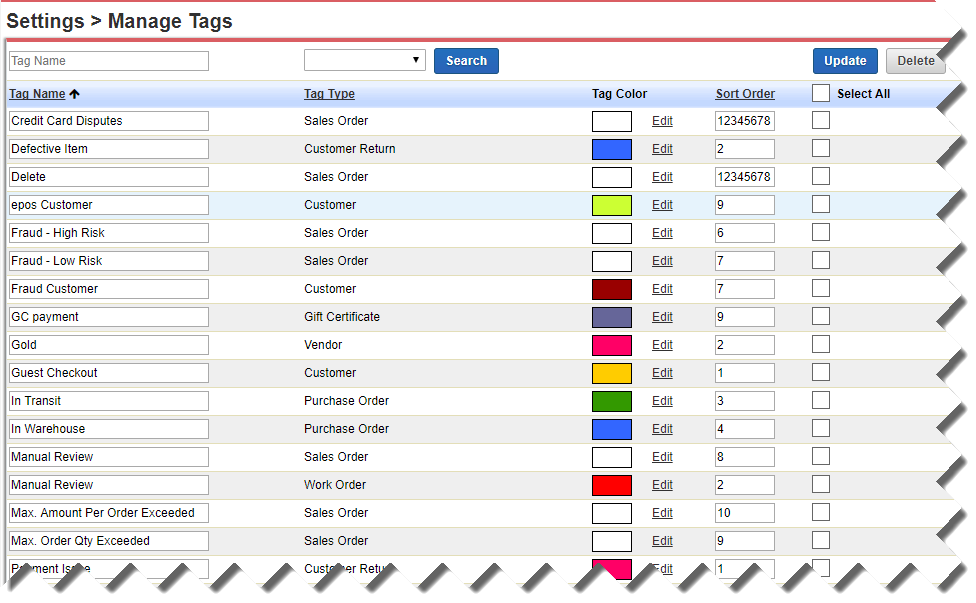 You can specify tag colors and sort order.