View reports containing details about customer Wish Lists:
Go to Marketing > DISCOUNTS, EMAIL & OTHER > Customer Wish Lists.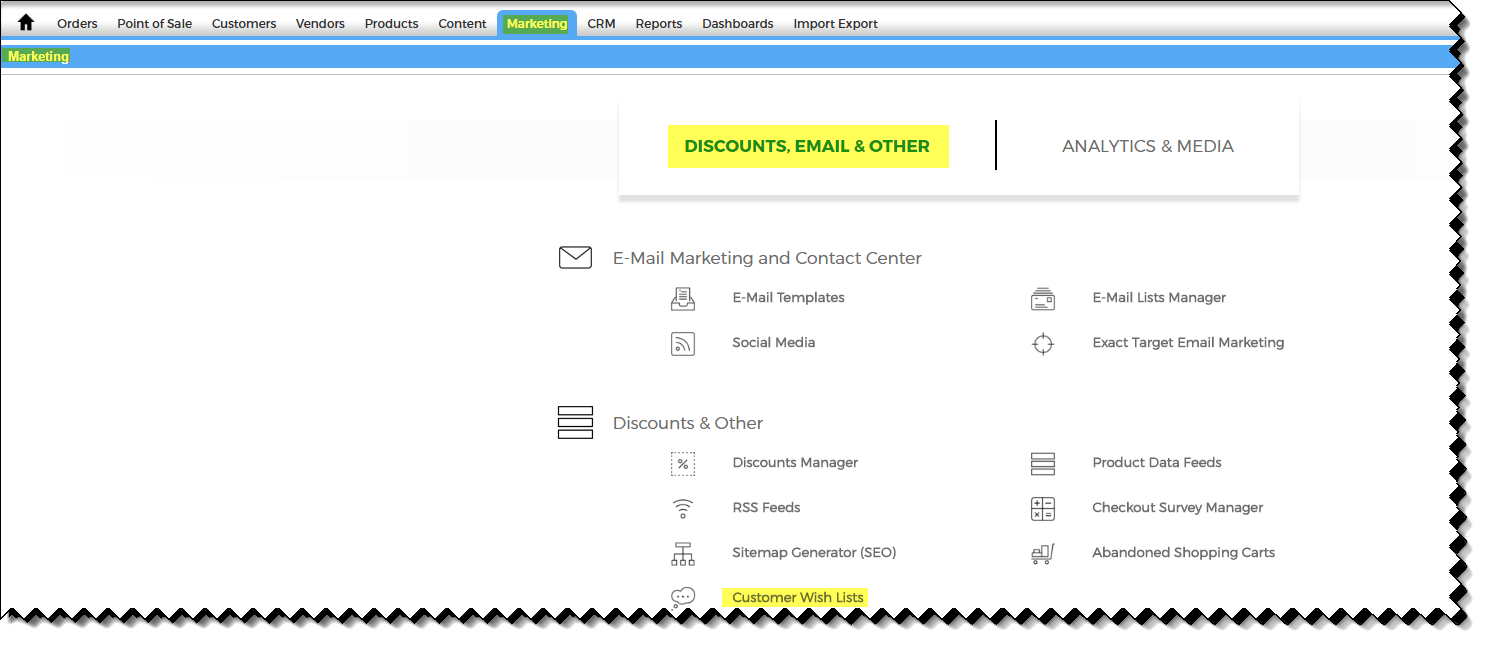 Along with Customer Name and Customer Email, the report displays the following information:
The date the wish was created.
The date the wish was last modified.
The customer's IP address.
The HTTP Referrer, if the customer had visited the site through a referrer site such as Google or Yahoo!.
The number of items in the Wish List.
The total cart value.

The Items link opens the actual Wish List of the customer in a popup window.