Pulse Commerce supports the following email templates: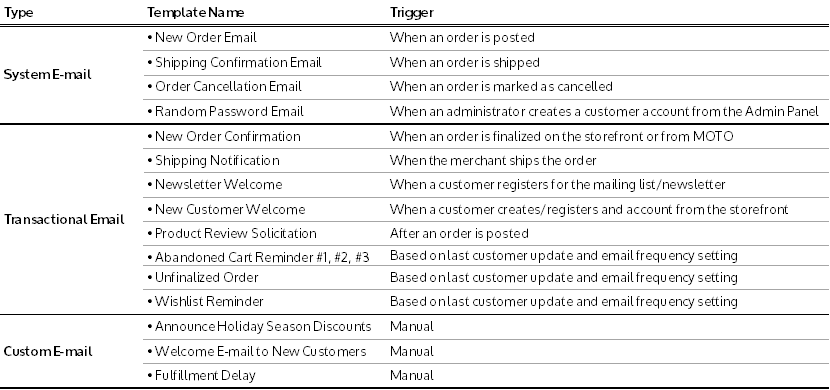 System E-mail Module:
Custom E-mail Module:
You can use an existing template as is, modify an existing sample template to suit your business needs, or create your own template from scratch (you will need to manually trigger emails sent from custom templates).
To create/edit custom template:
Go to Marketing > E-Mail Templates.


In the Create New E-Mail Template section, complete the required and optional fields for the message header as needed.


Enter your Message text in the editor window, and apply formatting as desired.

Tip: You can embed one or more Supported Fields to further personalize the message. 


When finished creating the template, click the Add New

button. The template is added to the list of templates at the top of the page where it can be further customized when needed.
Transactional E-mail Module
The rich transactional email service allows the merchants to set up HTML transactional emails for the most common email types as well as additional marketing opportunities by providing the abandoned shopping cart notifications and unfinalized order notifications.