If you are getting an error that prevents you from deleting a particular item from your Pulse Commerce  system there are a few things you should check: First you should double check that you have 0 quantity in all warehouses. To do this go into the Product Catalog Manager and search for the SKU or Product Name.


Then click edit on your item and go to the Inventory Tab.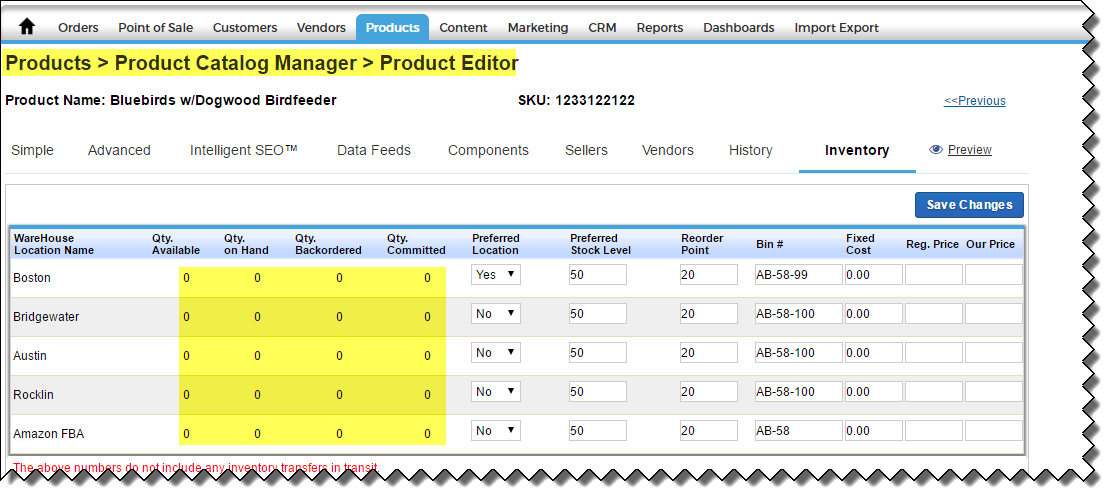 If all quantities end up 0 in all warehouses, you should check through any Backorder Reports:





Pending Receipts:

Inventory Adjustments:

And Inventory Transfers:

If you still find no references to the product in question then check that the name or SKU of the item has never been changed. Once you find the offending record you should be able to fix it and the Pulse Commerce  system should now properly allow the item to be deleted.