To change the buy button and other system images in your Pulse Commerce site, you will first need to log in to your site via FTP and overwrite the images that are there with your own custom images. Merchants will typically use third-party FTP software for this purpose. These programs include:
CuteFTP
Dreamweaver
FileZilla
To log into your FTP account you will need three pieces of information.
Your FTP URL or host
Your FTP username
Your FTP password
This data was sent in the Welcome Kit when your site went live. Here is an example of the FTP configuration for FileZilla: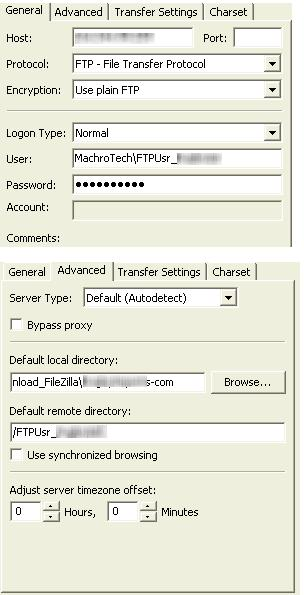 Note: There are different ways to configure FileZilla and several will work – the screenshot is just an example.
Once you have FTP access, you can locate and update one or more system images:
Access your FTP site, and enter your User Name and Password, and click the Log on button.


Navigate to the /images/Storefront_System_Images folder.


Locate the file you wish to replace (e.g., buy.gif) and replace it with your own version of the image (your customized version of buy.gif). The file name must be the same.

Notes: It is recommended that you download the system image file first to a different location on your local computer so you will have the file in the event that it needs to be restored.

If you upload images to the /Products/ folder, these will appear in Products > Image Manager. If you will be using the Image Manager, do not exceed 100 images per folder.