Changing the language or verbiage on the checkout page is done by swapping out one or two images. These two images appear to be text, yet both are easy to replace with your own custom image with your own custom text. There are two images, shown below: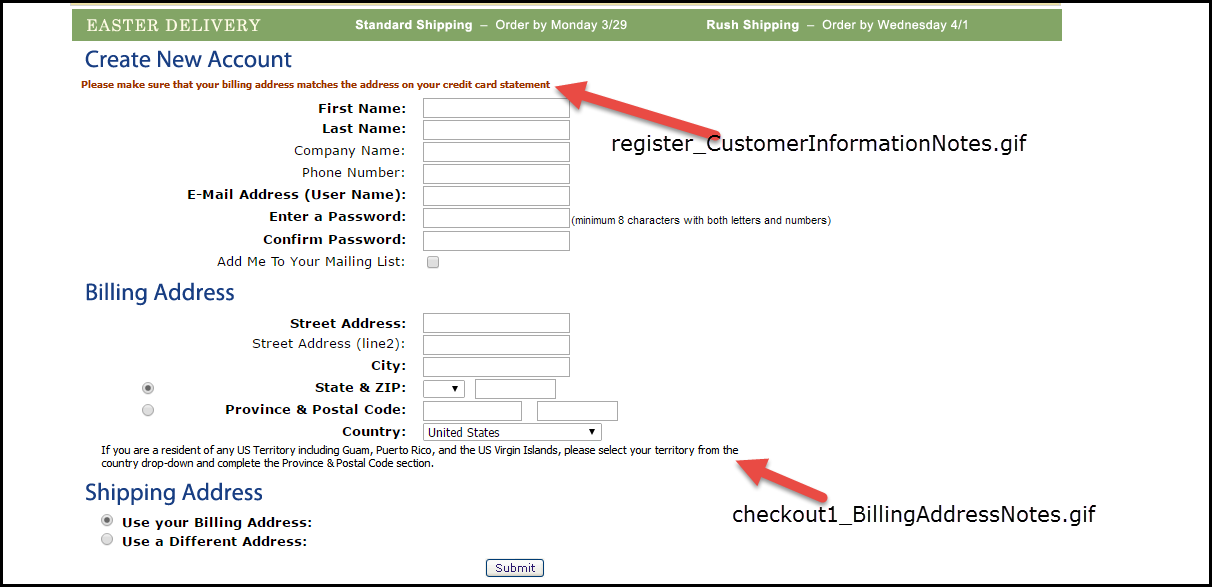 Backup the images. You will need to use FTP to get the images from your store. Both images are in this path: "images/StoreFront_System_Images/" (without quotes).


Create new, custom image with the verbiage you would like. Here are the original images and their properties:

Image 1:


Size: 473 X 16
Name: register_CustomerInformationNotes.gif
Type: GIF

Image 2:


Size: 498x29
Name: checkout1_BillingAddressNotes.gif
Type: GIF


Upload your new images. As long as you have retained the original image names, they will appear on your checkout pages.


Verify the image replacement has worked and that the new verbiage is visible.



Common pitfalls:
Using new names for the files. This will not work because the system only looks for the images with the original image names.
Re-sizing the images. You can re-size the images, however, you must verify the page looks acceptable to you with different image sizes.